Between Slack, Skype, Zoom, Discord, Facebook, and whatever other chats I have loaded on my desktop, a good, comfortable mic is important.
I've been using a Plantronics 648 USB headset for a couple of years now as I prefer behind-the-head headsets. Unfortunately, it decided it'd had enough the other day.
For my phone, I have a pair of BeatsX that work great and figured–why not, they should work with my computer!
And they did, sort of. Everything except the microphone. Whoops!
The audio output was high quality and static free; however, I couldn't get the microphone to detect sound. It'd show up in the Recording devices, but nothing.
After a bit of hunting around, restarting the Bluetooth services, etc., I noticed a service that was stopped that sounded very important.

Bluetooth Handsfree Service, huh? Yeah, that should probably be on. Whatever 'Triggers' it doesn't seem to be, but it can be manually start and doesn't error out.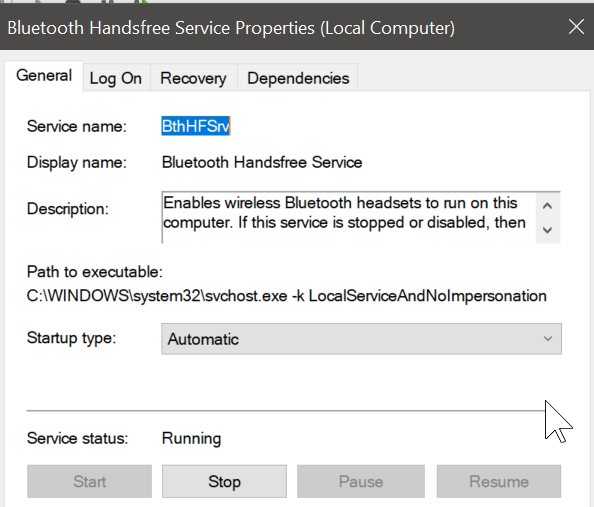 By going in and setting it to start, then disconnecting and reconnecting the Bluetooth headset, both input AND output audio works like a champ!
Even after a reboot, when connecting the headset, it seems to always start now… a bug, perhaps? Hope this helps!